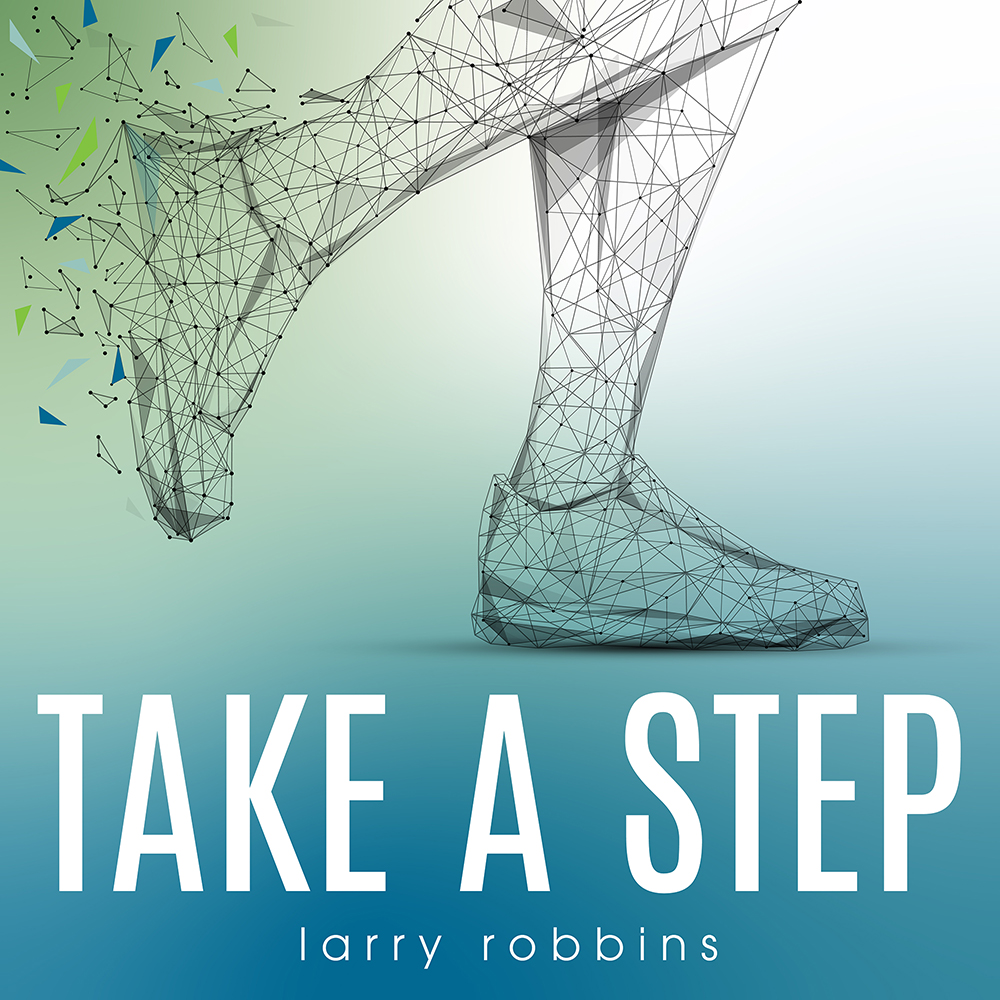 Listen Now
In his song, "Take A Step," Larry Robbins inspires you to make the hardest decision when it comes to change, taking the first step. A lifestyle change is a part of everyone's life. Starting a diet, changing jobs, or moving to a new city, all changes require you to start the process.
Robbins says the song coveys to everyone.
"Nobody knows what the future will hold. You can't wait for success to come to you, you have to take a step towards achieving your goal," says Robbins. "The first step is the hardest. After that, it takes just one step at a time to inspire change."
The song's catchy tune and inspiring message captivates its listeners. Motivating and challenging others to make change, move forward, and to not look back. It all starts with a single step.
Step, Step, (Rest), Step, Step, (Rest), Step, Step
Take it, Take it, Take a step
Take a step, take a step
Take a step, take a step step, step step
(Oooooo)
In a life rut, can't get unstuck
A nowhere fast attitude (oooooo)
Gotta make a move, now searching self-improved
All say the first to do, is take a
Is take a step
Take a step, Step, Right, Left
Take a step toward happiness
Take a step, Step, Left, Right
A different course might be in sight
Take a step, Step, move ahead don't look back
It's been said:
I'm taking off, taking a step
Take a step, take a step step
Take off and take off (ooo) (ooo)
Sick of everything, need reinventing
Reboot, regroup, get a clue (oooooo)
Done existing, no more resisting
Just clicked a link shaded blue (ooo)
Called, take a step, take a step
Take a step, Step, Right, Left
Take a step and find success
Take a step, Step, Left, Right
A change in plans might be in sight
Take a step, Step, move ahead don't look back
It's been said
I'm on my way
BRIDGE
Everybody gets a turn
Taste success, then feel the burn
Most of us take the chance
Blame it on our circumstance
Some stay put, but always yearn
Me, I'll act on lessons learned
Fight the fight, take a stance
It's my life, to enhance
A second chance
Make a move, advance
Step (repeat 4 times)
Take it (repeat 4 times
Take it (repeat 3 times), take a step
Take a step
Take a step, Step, Right, Left
Take a step, love more not less
Take a step, Step, Left, Right
A special life might be in sight
Take a step, Step, move ahead don't look back
It's been said
Step, step, (rest), step, step
Step, step, (rest), step, step
Step (repeat 8 times)
Step it right, step it left
Step it, step it move ahead
Take it, take it, take it, take a step